Steve Parker's The Car Nut Show
Saturday starting at 5pm Pacific on www.TalkRadioOne.com
You know all about SEMA, the Specialty Equipment Manufacturers'' Association, don't you? The group which lobbies for car owners and performance enthusiasts in the halls of every state capitol and Congress? Well, maybe you don't! And you should! In either event, tune-in and call-in to our interview with Ethan Landesman. Plus, three California Highway Patrol motorcycle officers were involved in serious wrecks in Southern California in the past three days; one proved to be fatal. One other officer was critically injured; no official word yet on the third's condition. Tune-in to hear our guest expert! We'll talk about all that and more! Please join in! The call-in number is: 213-291-9410.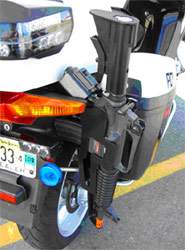 New assault rifle mount for BMW bikes ridden by the California Highway Patrol
Steve Parker's World Racing Roundup
Sunday starting at 5pm on www.TalkRadioOne.com
Long-time NHRA Funny Car drag racing champion Ron Capps joins us on-the-air for an exclusive talk with WORLD RACING ROUND-UP listeners! Don't miss this one! Also, results from all the major racing series in the USA and worldwide, from NASCAR to IndyCar, from F1 to the 78th Grand Prix of Endurance, aka the 24 Hours of LeMans, the world's greatest sports car race, held about 75 miles outside Paris (that'd be in France). Join us! The call-in number is: 213-291-9410. Join in!
Podcasts of the shows are available one-hour-or-so after the live programs' conclusion.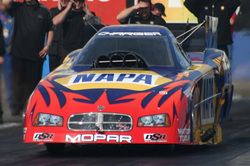 Ron Capps works at his office
That's this Saturday at 11am Pacific and 2pm Eastern and Sunday at 5pm Pacific/8pm Eastern on www.TalkRadioOne.com!
Follow Steve Parker on Twitter: www.twitter.com/autojourno