Join us Saturday at 11am Pacific /2pm Eastern for THE CAR NUT SHOW and Sunday at 5pm Pacific/8pm Eastern for WORLD RACING ROUNDUP on www.TalkRadioOne.com! It's just us and it's all LIVE!

Steve Parker's The Car Nut Show
Saturday starting at 5pm Pacific
Big story this week: Toyota is investing $50 million in ...Tesla!?!? GM and Chrysler paying back loans, GM and Ford turning profits. And our special guest has the greatest job in the world: Leslie Kendall, curator of the Petersen Automotive Museum in Los Angeles, on the museum and its special summer shows and programs coming up! Please join in! The call-in number is: 213-291-9410.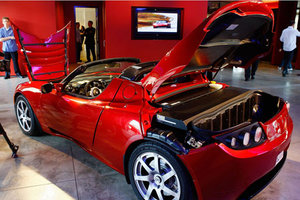 Tesla
Steve Parker's World Racing Roundup
Sunday starting at 5pm
Indy preview! Special guest Jim Peltz, motorsports writer and Dodger beat reporter and for the Los Angeles Times, joins us just in time for an Indy preview and a look at the seasons in NASCAR and F1! NHRA drag racing: has the 1000' track fatally injured the sport? Plus we'll talk European road racing...if we have the chance! Join us! The call-in number is: 213-291-9410. Join in!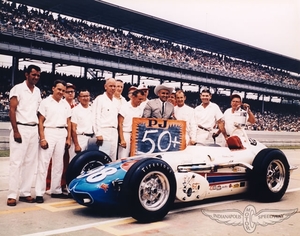 Agajanian Special in 1963 was driven by Parnelli Jones to victory
Podcasts of the shows are available one-hour-or-so after the live programs' conclusion. That's this Saturday at 11am Pacific and 2pm Eastern and Sunday at 5pm Pacific/8pm Eastern on www.TalkRadioOne.com!
Follow Steve Parker on Twitter: www.twitter.com/autojourno