Join us Saturday at 11am Pacific /2pm Eastern for THE CAR NUT SHOW and Sunday at 5pm Pacific/8pm Eastern for WORLD RACING ROUNDUP on www.TalkRadioOne.com! It's just us and it's all LIVE!
Steve Parker's The Car Nut Show
Saturday starting at 5pm Pacific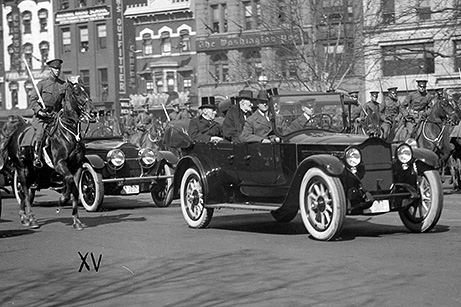 Warren G. Harding was the first President to ride in and drive a car. Here he is shown in a 1921 Packard Twin Six...a true classic
The Beverly Hills Concours d'Elegance! One of the great classic and collectible car shows in the US happens tomorrow at Greystone Mansion in Beverly Hills. And I'm walking there! We'll be talking live on today's show with one of the top officials of the event, go over the cars and the celebrities involved and generally make you jealous if you don't live in Southern California. Plus Toyota is fined $16.4 million by the US government and GM might make a profit this year! The call-in number is: 213-291-9410.
Steve Parker's World Racing Roundup
Sunday starting at 5pm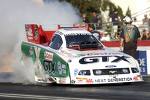 John Force, perennial NHRA Funny Car champion
NASCAR, F1, IndyCar and NHRA drag racing all happen this weekend and next and we'll have all the results and prognostications. Plus --- Off Road Racing! We'll have one of the country's off road racing experts - Charlene Bower --- and get up-to-date info on the race Dr. Hunter S. Thompson covered in his classic Fear and Loathing in Las Vegas, the Mint 400 (Johnny Depp played Thompson in the film version; Benicio del Toro his 'attorney'). It's gonna be a fun one so come by and hang! The call-in number is: 213-291-9410. Join in!
Podcasts of the shows are available one-hour-or-so after the live programs' conclusion. That's this Saturday at 11am Pacific and 2pm Eastern and Sunday at 5pm Pacific/8pm Eastern on www.TalkRadioOne.com!
Follow Steve Parker on Twitter: www.twitter.com/autojourno